The current Executive Committee is:
Elizabeth Denham CBE, GPA Chair and UK Information Commissioner
Marguerite Ouedraogo Bonane, President of CIL, Burkina Faso
Angelene Falk, Information Commissioner at the Office of the Australian Information Commissioner
National Access to Public Information Agency (AAIP), Argentina.
Following the resignation of Eduardo Bertoni, the former director of the AAIP, the process of appointing a new director has begun, in accordance with the procedure provided by Law 27.275. In the absence of the Head of the AAIP and with the purpose to continue the Argentinian participation at this international forum, Mr. Eduardo Cimato will continue the representation before the GPA on a temporary basis in his capacity as National Director of Personal Data Protection within the AAIP.
Ulrich Kelber, Federal Commissioner for Data Protection and Freedom of Information, Germany
Besnik Dervishi, Information and Data Protection Commissioner, Albania (Host 2019)
Blanca Lilia Ibarra Cadena, President Commissioner, National Institute for Transparency, Access to Information and Protection of Personal Data (INAI), Mexico (Host 2020)
John Edwards, Privacy Commissioner, Office of the Privacy Commissioner, New Zealand (Host 2021 and Observer to the Committee)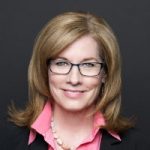 Elizabeth Denham CBE (Chair)
Elizabeth Denham was appointed the UK's Information Commissioner in 2016 for a five year term, building on her previous experience as Information and Privacy Commissioner for British Columbia and Assistant Privacy Commissioner of Canada.
Elizabeth was appointed chair of the GPA in 2018. As Chair she has promoted knowledge-sharing and capacity-building across the data protection community and placed a greater focus on outward engagement.
Elizabeth is committed to being a firm but fair regulator protecting information rights and supporting innovation and economic growth. She has overseen an expansion of the ICO and has led on pioneering work on safeguarding the public, including setting standards for children's privacy and introducing a regulatory sandbox. Her investigation work has focused on complex data ecosystems explaining to the public how and why their personal data is being used.
In December 2018, Elizabeth was awarded Commander of the Order of the British Empire (CBE) in the Queen's New Year's Honours list. In December 2020 she was the inaugural recipient of the Society Medal by BCS, The Chartered Institute for IT for her contribution to making digital technology good for society.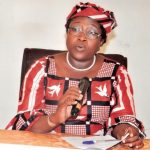 Marguerite Ouedraogo Bonane
Marguerite was appointed President of the Commission for Information Technology and Civil Liberties in September 2013. Previously she was the Director of Legal affairs for the Electronic Communications and Postal Regulatory Authority till 2009. Between 2002 and 2009, she served as General Counsel of the National Telecommunications Regulatory Authority and then as Head of Legal Affairs.
She is the vice-president of the AFAPDP and of the African network for the Protection of Personal Data.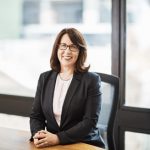 Angelene Falk
Angelene was appointed Australian Information Commissioner and Privacy Commissioner in August 2018. She leads the Office of the Australian Information Commissioner (OAIC) in fulfilling the office's functions across privacy, freedom of information (FOI), and government information management.
Angelene has held senior positions in the OAIC since 2012. These include Deputy Commissioner since 2016 and acting Australian Information Commissioner and acting Privacy Commissioner from March 2018.
Over the past decade, she has worked extensively with Australian Government agencies, across the private sector and internationally, at the forefront of addressing regulatory challenges and opportunities presented by rapidly evolving technology and potential uses of data.
Angelene holds a Bachelor of Laws with Honours and a Bachelor of Arts from Monash University and a Diploma in Intellectual Property Law from Melbourne University.
Angelene was elected to the Executive Committee at the 40th annual conference in October 2018.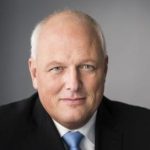 Ulrich Kelber
Ulrich Kelber was appointed Federal Commissioner for Data Protection and Freedom of Information in Germany in January 2019 (Bundesbeauftragter für den Datenschutz und die Informationsfreiheit – BfDI) for a first term. In his capacity as BfDI, he also fulfils the function of a Joint Representative of German Data Protection Supervisory Authorities in the European Data Protection Board (EDPB). In October 2020, Ulrich Kelber was elected as a member of the Executive Committee of the Global Privacy Assembly.
Before being BfDI, Ulrich Kelber was a member of the Federal Parliament in Germany, the "Bundestag", where he represented the constituency of the city of Bonn. He won the direct mandate in this constituency in 2002, 2005, 2009, 2013 and 2017. In the Bundestag, he held the position of a Vice-Chairman of the Social Democratic Party (SPD) parliamentary group for the issues of environment, nature conservation and nuclear safety, food, agriculture and consumer protection and sustainability (2005-2013). In the executive branch, he served from December 2013 to March 2018 as a Parliamentary State Secretary to the Federal Minister for Justice and Consumer Protection.
Ulrich Kelber has a technical background. He studied computer science and biology at the University of Bonn, before working as research associate at the GMD Research Centre for Information Technology (now part of the Fraunhofer Research Society) and, after that, as a knowledge management consultant at an IT company.
In July 2019, Ulrich Kelber was awarded the position of an Honorary Professor for Data Ethics at the Centre for Ethics and Responsibility of the Hochschule / University of Applied Sciences Bonn-Rhein-Sieg (H-BRS). In addition, he served as a member and expert of the "Data Ethics Commission" in Germany, which submitted its final report to the German Federal Government in October 2019.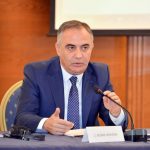 Besnik Dervishi
Besnik was appointed Information and Data Protection Commissioner in 2014 and reelected in 2019. Prior to this appointment, he held important positions such as Member of Parliament and Minister. He is a graduate of the Law Faculty of Tirana University and a licensed advocate.
He has contributed in various areas, notably in the frame of the constitutional and electoral reforms, drafting of legal acts in the fields of public administration, human rights, territorial planning, infrastructure and tourism. He has published numerous articles and research papers in the domains of legislation, public administration, European integration, etc. He also lectures at the School of Magistrates, the Albanian School of Public Administration and several Albanian Universities.
Besnik joined the Committee in 2017 as an observer. Albania hosted the 41st Conference in 2019.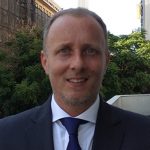 Eduardo Cimato
Eduardo Cimato was appointed as Argentinian National Director of Personal Data Protection in November 2017.
In 2015, he held a senior position at this public body, when it was a branch of the Ministry of Justice and Human Rights.
Over the past decade, he has advised the head of a major public bank and also acted as head of the supervisory trustee committee in several companies.
Eduardo holds a Bachelor of Law and a graduate degree in Banking and Financial Law. He also has a Master's degree in Law and Economic Integration.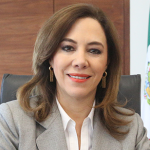 Blanca Lilia Ibarra Cadena
Blanca Lilia Ibarra Cadena holds a Bachelor's degree in Communication and Journalism with a Masters in Public Administration. She has been a Commissioner at the National Institute for Transparency, Access to Information and Personal Data Protection since 2018, and became the President Commissioner of INAI in December 2020.
She has had a 30-year career in media and has held several managerial positions in press, radio and television. These include Director General of the Television Channel of the Mexican Congress, the Director of Information for Local States of the Presidency in Mexico, and the Director General of Social Communication of the Local Congress in Puebla. She was also President of the Network of Educational and Cultural Radio and Television Broadcasters of Mexico, Board Member of the Ibero-American Educational and Cultural Television Association and member of the Editorial Board of the Mexican State-owned News Agency (Notimex).
Blanca Lilia has served as Director of the Documentation Center at the Coordination of Information, Documentation and Transparency of the Federal Electoral Tribunal in Mexico. She was President of the Transparency Commission of the Municipality of Puebla and President Commissioner of the Commission for Access to Public Information and Personal Data Protection of the State of Puebla. During her tenure she served as Coordinator of the Social Communication Commission and Coordinator of the Central Region of the Mexican Conference for Access to Public Information. She was also a professor at the Monterrey Technological Institute for Superior Studies (ITESM), in the Puebla campus and at the Americas University in Puebla.
She is a columnist at "El Financiero", "El Universal", "La Silla Rota", "Contra Réplica", as well as at different local media organisations in the state of Puebla, and is author of the publication: "Expresiones, entre lo público y lo privado."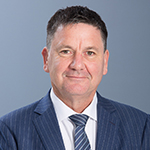 John Edwards
John Edwards was first appointed to the position of Privacy Commissioner of New Zealand in February 2014, and was re-appointed for a further 5 year term in February 2019. Prior to this he practiced law for over 20 years.
John has degrees in law (LLB) and public policy (MPP) from Victoria University of Wellington, NZ and has advised and represented a wide range of clients from the public and private sector. He provides independent comment on significant personal information policies and issues.
John chaired the New Zealand Law Society Privacy and Human Rights Committee and was Contributing Editor of Brookers Human Rights Law and Practice and has published widely on human rights and privacy matters.
In addition to a practice specialty in the field of information and privacy law, he held warrants as a district inspector for mental health, and as district inspector for intellectual disability services and has provided legal services to the Kingdom of Tonga.
In October 2014, John was elected Chair of the Executive Committee of the International Conference of Data Protection and Privacy Commissioners and completed his 3 year term in October 2017.